Artsy Getaways in the South of France, with La Bergiere Luxury Villa
Art buffs are in their element at luxury private villa, La Bergerie, nestled in the South of France. Home to some remarkable pieces by internationally famous artists, and close enough to the open-air museum of Saint Paul de Vence village, you're never far from your muse.
Art and Design at La Bergerie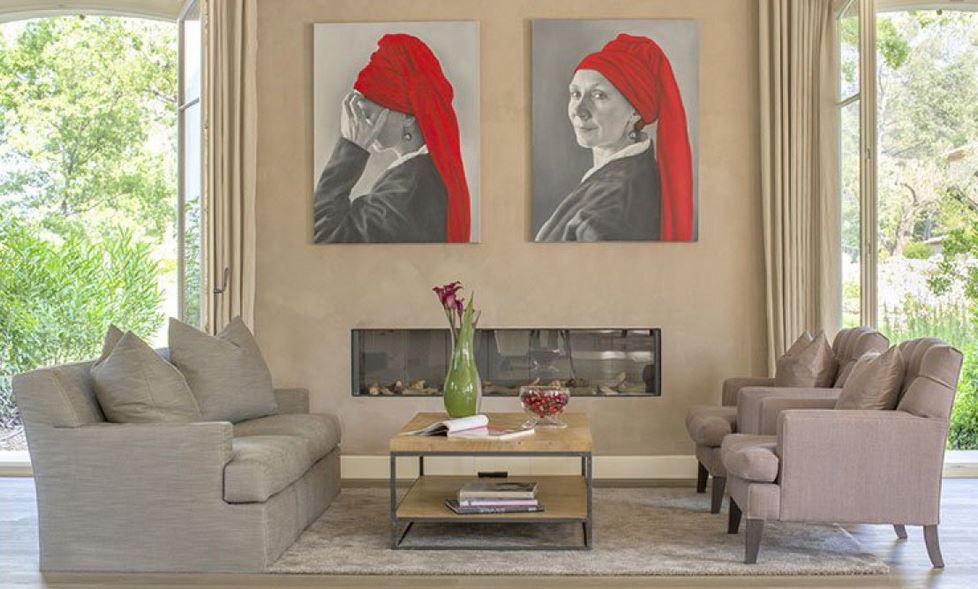 Private staffed villa, La Bergerie is a piece of art in itself; with ornate architecture and luxury fittings and designer furniture throughout.
Come through the impressive glass double doors to the living room and you'll find pieces by Alexis Gorodine, his rustic painting of a red bird complementing the work by internationally award-winning artist, Arina Gordienko, whose famous photographic paintings of a woman in red once hung in the renowned Saatchi Gallery, and now hang strikinly against La Bergerie's chic, beige dining and living room décor.
Upstairs in the bedrooms are delicate portraits by contemporary artist, Bella Pieroni, and colourful abstract oil paintings by Didier Caudron, his bright warm colours radiating against the stunning views of Provence.
Sculptures and Scenery in the South of France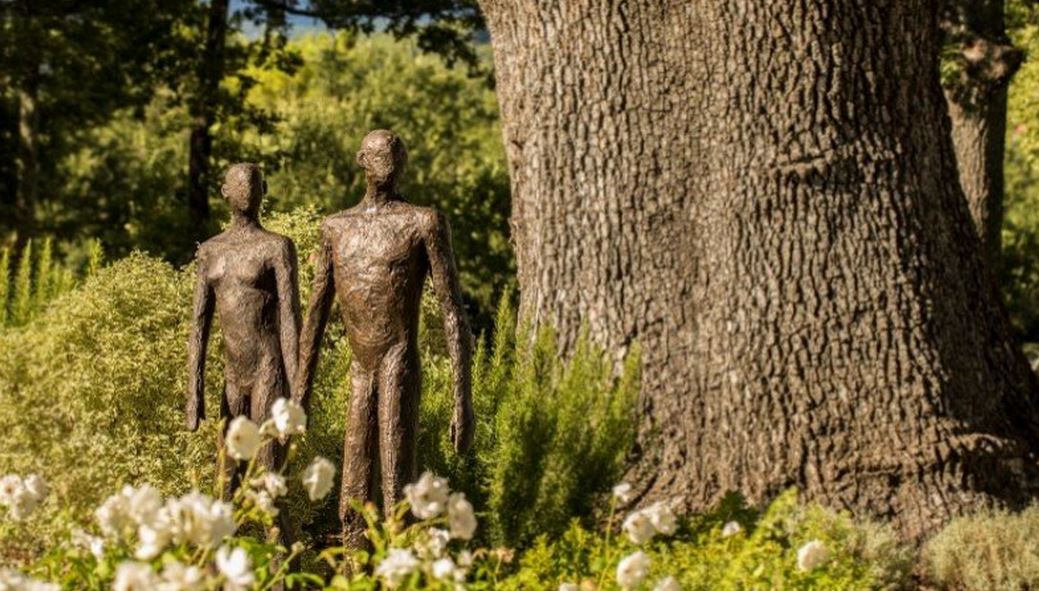 The villa isn't the only place you'll see incredible art, the grounds of La Bergerie boast several pieces by sculptor, Lisa Lindqvist. Sit beside the bronze Man of Roads sculpture and share the dramatic view of the Cote d'Azur countryside, or stroll through the flowers and try to spot the elfin Adam and Eve sculptures standing in the shade of a tall tree.
Arty Excursions to Saint Paul de Vence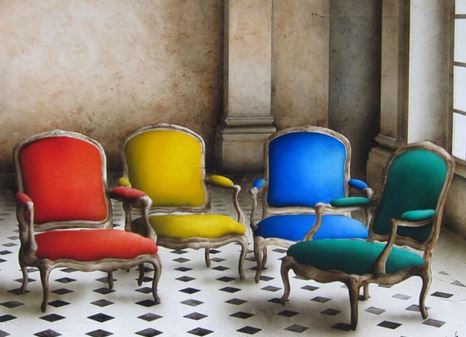 For an entire day of artistic expression, let La Bergerie's private concierge book you a trip to the Medieval village of Saint Paul de Vence. Winding cobbled alleyways sit crammed with lone sculptures and tiny art galleries offering every style from classical to conceptual as well as bespoke clothing and jewellery, and if that's not enough there are the museums. The Musée de Saint-Paul is a must for learning the artistic history of this charming village, plus it's free entry, so there's no excuse not to!

Finally, to finish your day on a high note, treat yourself with a delightful dinner at La Colombe d'Or, restaurant well-known for its cuisine as well as the amazing art collection exposed in the whole place, with original pieces from Picasso, Matisse, Chagall, Calder or Braque.

The French Riviera is known for its beauty, and the local art is no exception. Book yourself an arty getaway at La Bergerie luxury villa today and find yourself surrounded by a sense of creativity and craftsmanship that will take your breath away.